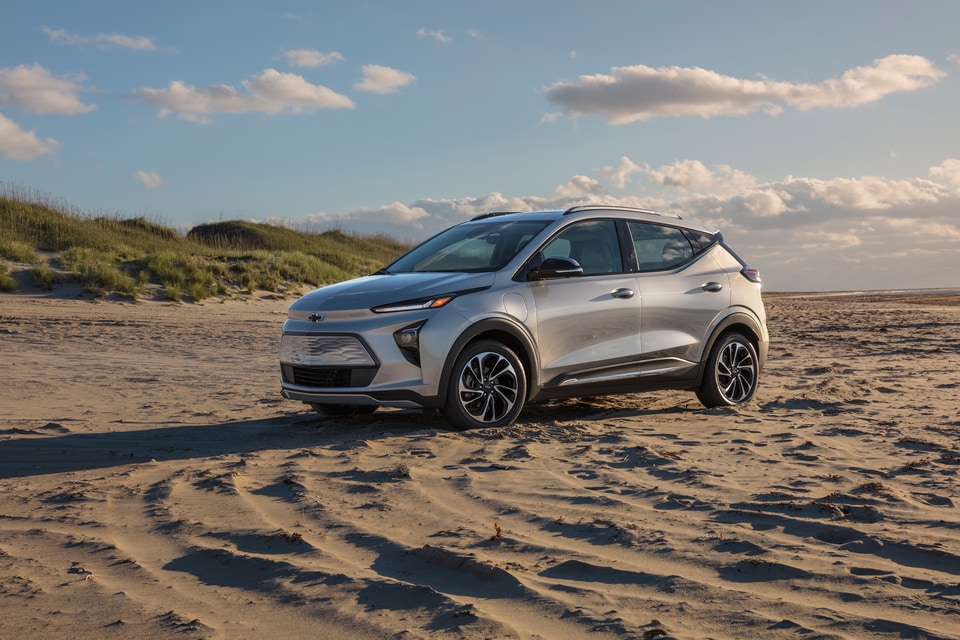 ?
At Schumacher Chevrolet of Clifton, we can't wait to show off the impressive and incredible model that is the Chevrolet Bolt EUV. This vehicle is built to help you take on every adventure, and to enjoy every moment on the road ahead. We urge you to look into this model, or to better yet, check it out for yourself. We can't wait for our customers to see the Chevrolet Bolt EUV, and to get out on the road for years to come. We urge the nearby Paterson, Paramus, Bloomfield, Jersey City and Clifton, NJ areas to reach out to us with any questions that they might have, and to stop by today!
The Chevrolet Bolt EUV
The Chevy Bolt EUV is a great model to consider. With access to so much, you will have no trouble at all getting excited on every drive. This model performs with the best of them, and have an incredibly powerful battery for you to rely on. With access to up to 247 miles on a full battery charge, you will have no trouble reaching 60 miles per hour in just 7 seconds. We also love the addition of the available Super Cruise driver assistance feature. This feature can really help to make your drive hands free.
Aside from an incredibly powerful battery, you will also get excited to enjoy a long list of driver tech features. These features can help you to remain connected to those you love, and enjoy your favorite forms of media without taking your eyes off the road ahead.
For all of this and so much more, we urge you to stop by our dealership today with any questions that you might have. We truly can't wait to work with you throughout the buying process, and couldn't be more excited to show off a vehicle of this magnitude at Schumacher Chevrolet of Clifton.